Key events to watch in the week ahead: 15-19 May 2023
What are some of the key events to watch next week?
This week's overview
The release of the US Consumer Price Index (CPI) figures has failed to drive much follow-through in the S&P 500's rally from last week, but the ongoing growth-value divide is evidently presented in the pull-ahead of the Nasdaq 100 index as opposed to the DJIA.
Unresolved banking jitters and gridlock over the US debt ceiling talks remain as key market overhang, but the VIX at its one-week low seems to reflect some calm – potentially with some expectations that these would be addressed ahead. As the US earnings season takes a backseat, here are a few key events to watch in the coming week.
16 May 2023 (Tuesday, 9.30am): Reserve Bank of Australia (RBA) meeting minutes
A surprise hike by the RBA in May has pushed back against broad expectations for a pause, so the upcoming minutes will provide some clues as to what may prompt the case for further hikes and where the peak rate may be. For now, it clearly seems that the pace of moderation in inflation remains too slow for comfort, despite having eased from its peak.
While policymakers' guidance was that "some further tightening may be required", current rate expectations are still having reservations of further hikes, leaning towards a prolonged rate pause through the rest of the year. Therefore, all eyes will be on whether such expectations will be swayed by the upcoming minutes.
16 May 2023 (Tuesday, 10.00am SGT): China's fixed asset investment, industrial production, retail sales
Reopening optimism around China has seen some fizzling out recently, challenged by downside surprises in economic data, which is causing the China's economic surprise index to moderate sharply from its multi-year high since the start of the month.
Focus will be on the upcoming series of data to provide any potential lift in confidence. A low base effect from April last year may beautify the upcoming year-on-year (YoY) numbers significantly, with broad expectations for retail sales to come in at 20.1% from previous 10.6%, while industrial production may come in at 10.1% (from previous 3.9%). But with the low-base effect being a known fact, the extent of any upside (or downside) surprises may be what markets are watching for.
16 May 2023 (Tuesday, 8.30pm SGT): US retail sales
US indices had managed to hold up previously with weaker-than-expected read in the retail sales figure, but with market views seemingly switching to 'bad news (on the economy) is bad news (for markets)' recently, any resilience in consumer spending could be on the radar this time round to support the indices.
This comes at a time where expectations are already well-anchored for an upcoming rate pause from the Federal Reserve (Fed) and economic resilience may be looked upon to push back against recession risks. Based on New York Fed's estimate, the probability of a US recession over the next twelve months as predicted by 10-year/3-month Treasury spread is at 68%.
For now, consensus is leaning to a 0.7% month-on-month increase in US retail sales, reversing to positive growth from its past two months of contraction (-0.7% in February, -0.6% in March).
17 May 2023 (Wednesday, 7.50am SGT): Japan's Q1 GDP growth (preliminary)
Current forecast for Japan's quarter one (Q1) GDP is for a 0.7% increase, up from 0.1% in 4Q 2022 as delayed reopening efforts provide a lift for services sector spending and aid to cushion for weaker external demand. A lower-than-expected read could push back against reopening optimism, at a time where further downside risks to growth are presented over the coming months.
With the Bank of Japan (BoJ) still firmly on its accommodative tone, rate expectations could likely remain well-anchored, pricing for no rate hikes at least over the next three meetings from the central bank. That could leave the USD/JPY more sensitive to moves in the US dollar. The Nikkei 225 index may be in focus, with any surprise resilience in Japan's economic conditions potentially translating to further traction.
17 May 2023 (Wednesday, 8.30am SGT): Singapore's non-oil exports (NODX)
With Singapore's economy being highly dependent on the trade sector, the upcoming Non-oil Domestic Exports (NODX) number will provide a fresh update on how the risks to external demand will play out. Previous months have marked its sixth consecutive month of contraction, but perhaps the silver lining is that contraction has been of a lesser scale since February this year.
Further recovery could be looked upon as a sign of economic resilience but with the Monetary Authority of Singapore (MAS) flagging the risk of a "deeper than anticipated" slowdown just last month, it seems the downside risks to global growth will remain for the foreseeable future.
IGA, may distribute information/research produced by its respective foreign affiliates within the IG Group of companies pursuant to an arrangement under Regulation 32C of the Financial Advisers Regulations. Where the research is distributed in Singapore to a person who is not an Accredited Investor, Expert Investor or an Institutional Investor, IGA accepts legal responsibility for the contents of the report to such persons only to the extent required by law. Singapore recipients should contact IGA at 6390 5118 for matters arising from, or in connection with the information distributed.

The information/research herein is prepared by IG Asia Pte Ltd (IGA) and its foreign affiliated companies (collectively known as the IG Group) and is intended for general circulation only. It does not take into account the specific investment objectives, financial situation, or particular needs of any particular person. You should take into account your specific investment objectives, financial situation, and particular needs before making a commitment to trade, including seeking advice from an independent financial adviser regarding the suitability of the investment, under a separate engagement, as you deem fit.

No representation or warranty is given as to the accuracy or completeness of this information. Consequently, any person acting on it does so entirely at their own risk. Please see important Research Disclaimer.
Please also note that the information does not contain a record of our trading prices, or an offer of, or solicitation for, a transaction in any financial instrument. Any views and opinions expressed may be changed without an update.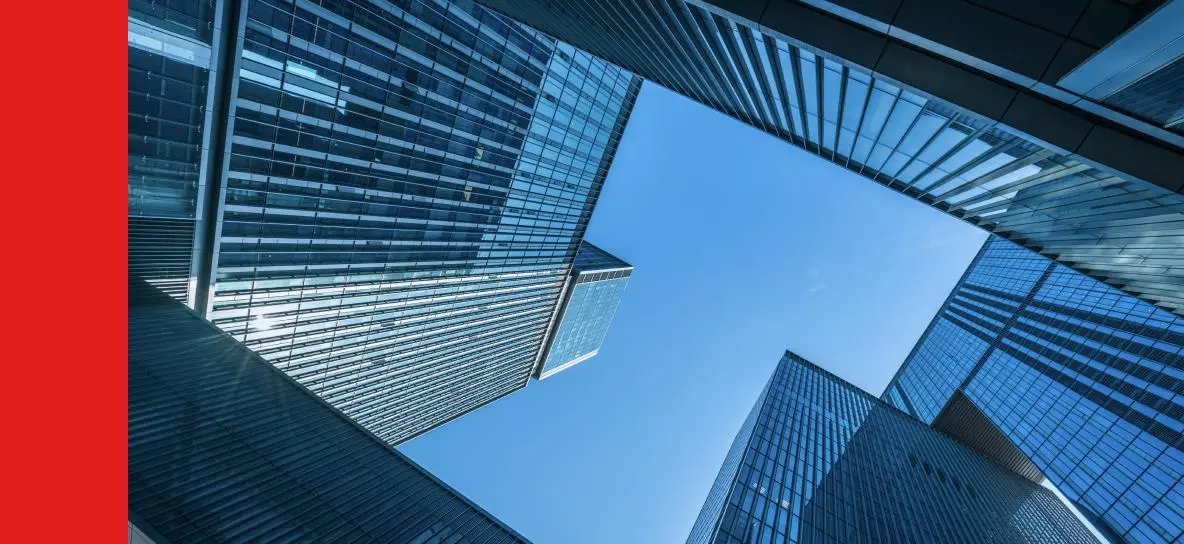 Seize a share opportunity today
Go long or short on thousands of international stocks.
Increase your market exposure with leverage
Get spreads from just 0.1% on major global shares
Trade CFDs straight into order books with direct market access
Live prices on most popular markets
Prices above are subject to our website terms and agreements. Prices are indicative only. All shares prices are delayed by at least 15 mins.
Prices above are subject to our website terms and agreements. Prices are indicative only. All shares prices are delayed by at least 20 mins.