What are Meme Stocks and How do you Trade on them?
The term 'meme stocks' jumped into the headlines after the GameStop gamma squeeze. But what are meme stocks, and can you trade on them? Find out here.
What are meme stocks?
Meme stocks are company stocks that experience rapid and often unexpected share price growth due to the attention of a dedicated online following. One of the most popular examples is GameStop.
These stocks' movements typically defy conventional market predictions and can maintain elevated prices regardless of the company's market cap.
There are no official meme stocks criteria yet, but they're usually pushed by online communities of millennials, for example, who gather on forums like Reddit and other social media platforms. Through coordinated buying and selling, they're able to influence share prices.
Meme stock traders typically don't have a professional background or know how to conduct financial analysis. Their motivation behind rallying around a meme stock is usually to make big profits from unprecedented price movements.
How did meme stocks start?
The first meme stock to become extremely popular was GameStop, which took off in 2021. Two big hedge funds and numerous traders started shorting the online video game retailer in 2020 after rumours of upcoming bad results.
A Reddit user posted a video in August that year detailing GameStop's plans to revamp its business model, as well as the significant way the company was being shorted.
Reddit forum r/wallstreetbets rallied around the company – calling for aggressive option buying of its shares. This dramatically increased the price of the stock and short squeezed the hedge fund traders. Some hedge funds suffered significant financial losses, while some retail traders made millions.
Other significant meme stocks in recent months include AMC Entertainment , Blackberry and Bed Bath & Beyond.
Social media and the stock price
Social media's effect on financial markets are increasingly undeniable and powerful. The attention of an online community like Reddit can either make stock prices soar or cause them to plummet when traders start shorting them.
Other social media sites like Twitter, LinkedIn, YouTube and Facebook also exert their own influence on stocks. In 2019, for instance, electric car company Tesla saw its share price rise by 7% after CEO billionaire Elon Musk published a Tweet about securing funding to take the company private at $420 per share.
With Facebook, traders sometimes use Facebook's sentiment metric – called the Gross National Happiness Index – to predict the returns of different stock markets across the world for the next day.
In terms of research and performing due diligence, traders increasingly use LinkedIn to mine information. Video streaming service YouTube has become a hotbed for content creators to share tips, information, analysis, and trading tutorials.
Key meme stock terms
Meme stock communities are distinguished by terms they came up with or use regularly. Here are a few key meme stock terms and their definitions:
ATH: an acronym for 'all time high,' usually used for cryptocurrencies. It refers to the highest price any given asset has ever reached on the open market
Diamond hands: holding on to an asset or stock despite any volatility or risks around it. Someone with diamond hands typically resists selling their shares when prices fall or rise
Paper hands: the opposite to diamond hands – someone with paper hands panics and sells their shares at any signs of a dip or rise in prices. They typically take losses because they fold easily
FOMO: an acronym for 'fear of missing out'. This refers to individuals purchasing stocks because they see others doing it, and fear that they'll miss out on an opportunity to make money
Tendies: short for 'chicken tenders', a shorthand way of talking about gains, profits or money made on the stock market
To the moon: a stock with a rapidly rising share price, seemingly with no limits, is said to be going 'to the moon'
Bag holding: when someone holds onto shares that've fallen in value and keeps falling, thinking it'll recover, when they likely won't. Eventually they're left holding shares of worthless stocks
Are meme stocks a good investment?
Meme stocks can be a good investment if you buy and sell at the right time. As a CFD trader, you can take long or short positions depending on the direction of the share price.
It's important to note that, due to their rapid price movements (aka volatility), you could experience rapid gains and losses, so risk management is key.
As they're driven by internet virality, meme stocks typically undergo some common cycles:
In the early adopter phase, traders who think a stock is undervalued or over-shorted start buying

Next is the early interest phase, where those who pay attention to finance media start noticing a movement in the share price of the stock and buy in

After that, the massive buying or selling phase. This is when the stock has gained significant attention from the public and they get involved as to not to miss out

Finally, the stock may experience 'flash selling', where traders close their positions, and the share price falls
These cycles can happen as quickly as over a few days, so timing the market is crucial here. Before you open any position, you should understand how to manage your risk. Our risk management guide provides valuable information.
How to trade on meme stocks
Trading involves speculating on share price movements using leveraged products called CFDs – without taking direct ownership. Here's how to trade on meme stocks with us:
Create a CFD trading account or log in
Pick the stock you want to take a position on
Set your position size and manage your risk
Open and monitor your position
We offer CFD trading on over 17,000 markets. CFDs are leveraged derivatives that enable you to go long or short on meme stocks without owning any shares outright. Because it's leveraged, you can open a position using margin. This will amplify both profits and losses – so manage your risk carefully.
Meme stocks you can trade on
Here are some of the most popular meme stocks in recent times
AMC Entertainment
AMC is a US cinema chain listed on the New York Stock Exchange (NYSE) and the largest movie theatre company in the world. It became a meme stock in 2021 when Reddit users pushed its share price up by more than 120% to short-sell professional hedge funds and big institutional firms.
Blackberry
Blackberry is a Canadian company known for creating interactive pagers, smartphones and tablets. More recently, it expanded into cybersecurity. Reddit-driven buy-ins turned BlackBerry into a meme stock in 2021.
Bed Bath & Beyond
Bed Bath & Beyond is a US chain of domestic merchandise retail stores counted among the Fortune 500. It became a meme stock mid-August 2022, after its value surged from users on Reddit discussing the stock more frequently.
Tesla
Tesla's the world's dominant electric vehicle company, owned by billionaire CEO Elon Musk, who's also a frequent social media user. As a result, Tesla has always had a great deal of online attention. It became a meme stock in 2021 when its share price rose after Musk tweeted about it going private.
What are meme stocks summed up
Meme stocks are characterised by rapid and often unexpected share price growth due to the attention of a dedicated online following
Social media's effect on the financial markets is undeniable – with Reddit, Twitter, Facebook and others influencing traders
Some of the most popular meme stocks include GameStop, AMC Entertainment, Blackberry, Bed Bath & Beyond and Tesla
You can trade on meme stocks with us using contracts for difference (CFDs)
This information has been prepared by IG, a trading name of IG Markets Ltd and IG Markets South Africa Limited. In addition to the disclaimer below, the material on this page does not contain a record of our trading prices, or an offer of, or solicitation for, a transaction in any financial instrument. IG accepts no responsibility for any use that may be made of these comments and for any consequences that result. No representation or warranty is given as to the accuracy or completeness of this information. Consequently any person acting on it does so entirely at their own risk. Any research provided does not have regard to the specific investment objectives, financial situation and needs of any specific person who may receive it. It has not been prepared in accordance with legal requirements designed to promote the independence of investment research and as such is considered to be a marketing communication. Although we are not specifically constrained from dealing ahead of our recommendations we do not seek to take advantage of them before they are provided to our clients. See full non-independent research disclaimer and quarterly summary.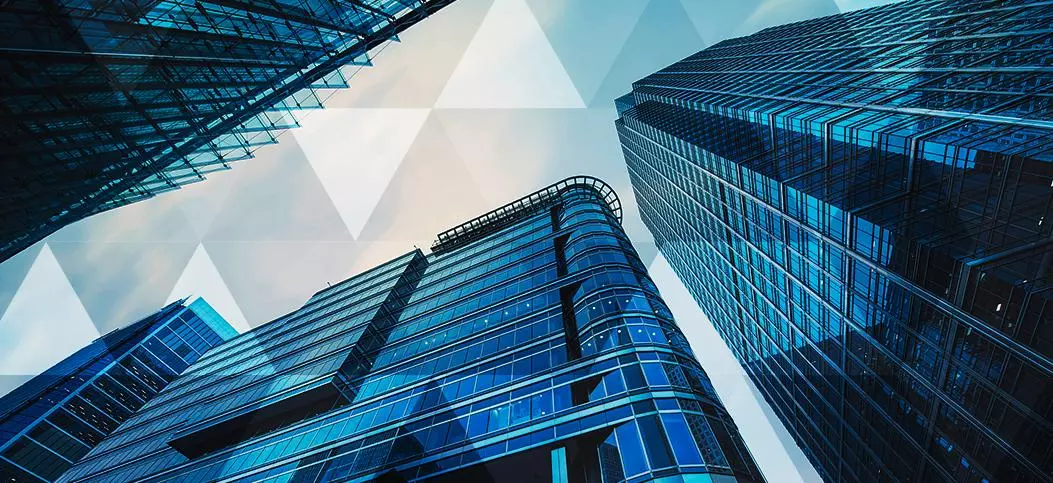 Explore the markets with our free course
Discover the range of markets you can spread bet on - and learn how they work - with IG Academy's online course.
Turn knowledge into success
Practice makes perfect. Take what you've learned in this shares strategy article, and try it out risk-free in your demo account.
Ready to trade shares?
Put the lessons in this article to use in a live account. Upgrading is quick and simple.
Trade over 16,000 popular global stocks
Protect your capital with risk management tools
Deal on 70 key US stocks out-of-hours, so you can react to news
Inspired to trade?
Put the knowledge you've gained from this article into practice. Log in to your account now.