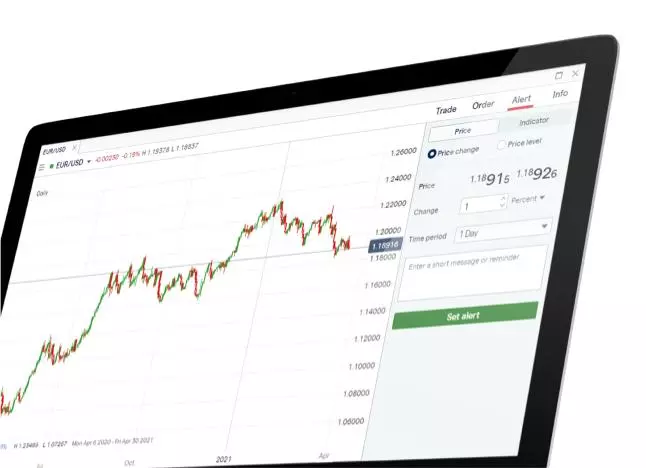 IG trading alerts
Plan and execute trades with alerts on market movements in addition to economic events. Seamlessly customize preferences to your liking and implement our trading alerts into your strategy.
Why use IG's trading alerts?




Know exactly when economic events are coming and what to expect
Be alerted when target prices or price changes are hit
Save time by letting us monitor markets for you
React instantly to email, SMS or push notifications on the move
Trading alerts are free, automatic and customizable notifications sent to you whenever your specifications are triggered – like when economic events occur, prices move and technical conditions change. By having us monitor the markets for you, you'll be able to get on with your day and take advantage of opportunity when it arises.
Examples of trading alerts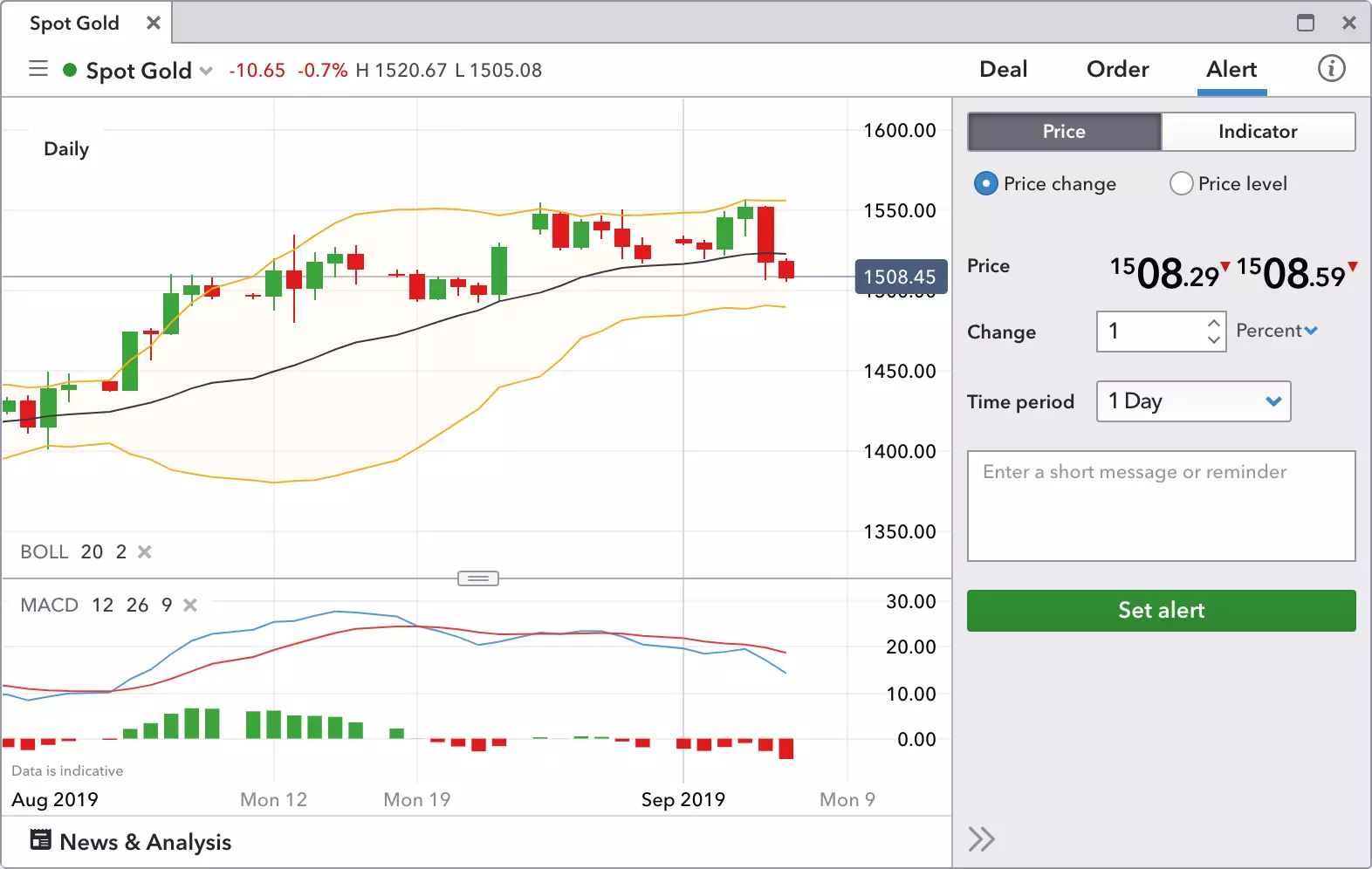 Price alerts
Set price change alerts just once to be notified every time your market moves by a certain percentage or amount in points
Create instant buy and sell price alerts
Get free notifications immediately sent by email, SMS or push notification
Use as part of your risk management strategy – price alerts keep your positions open, so you can decide when to take action
Economic results
Set alerts for upcoming macro events like central bank announcements
Receive macroeconomic figures as soon as they are released
Set reminders to notify you of upcoming events 5-60 minutes before they occur
Get alerts by push notification on your mobile phone, in the platform or by email
Just tick the box next to your chosen event in our economic calendar to receive an alert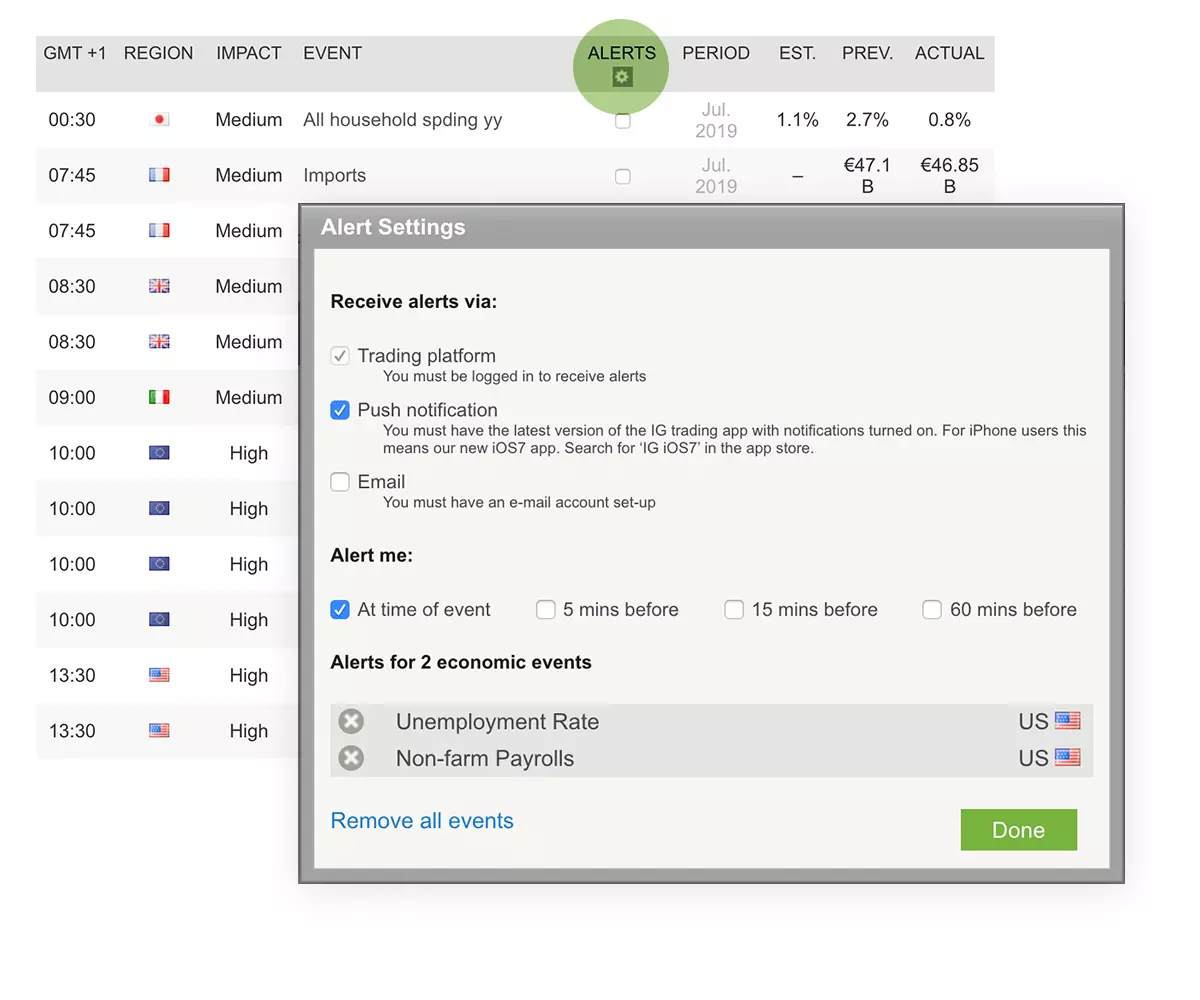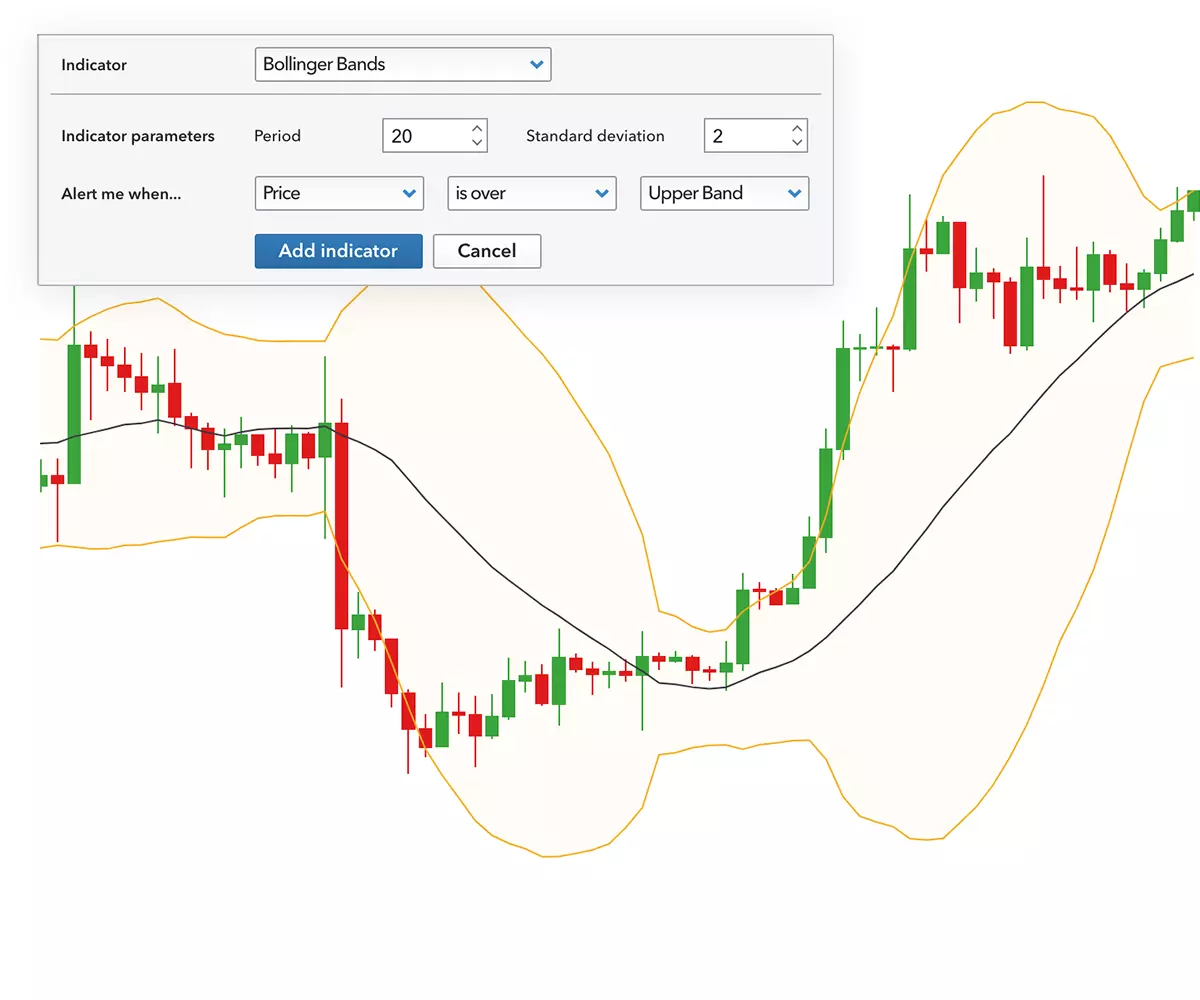 Technical indicator alerts
Create alerts using popular indicators including moving averages, exponential moving average, MACD, RSI, stochastic, bollinger bands
Set up the alerts through using our free charts
Combine up to four different indicators with highly customizable conditions
Open an account now to set an alert
Make your capital go further
Leverage gives you large exposure from a small amount of capital.
Help when you need it
Get expert support from our friendly team, around the clock.
Take a position, wherever you are
Trade on the move with our natively designed, award-winning platform.1
How to use trading alerts
Create an account with IG or log in
Open our trading platform
Select 'alert' within the currency pair market you want to trade
Choose between 'price' and 'indicator' alerts
Enter the market conditions under which your alert will be triggered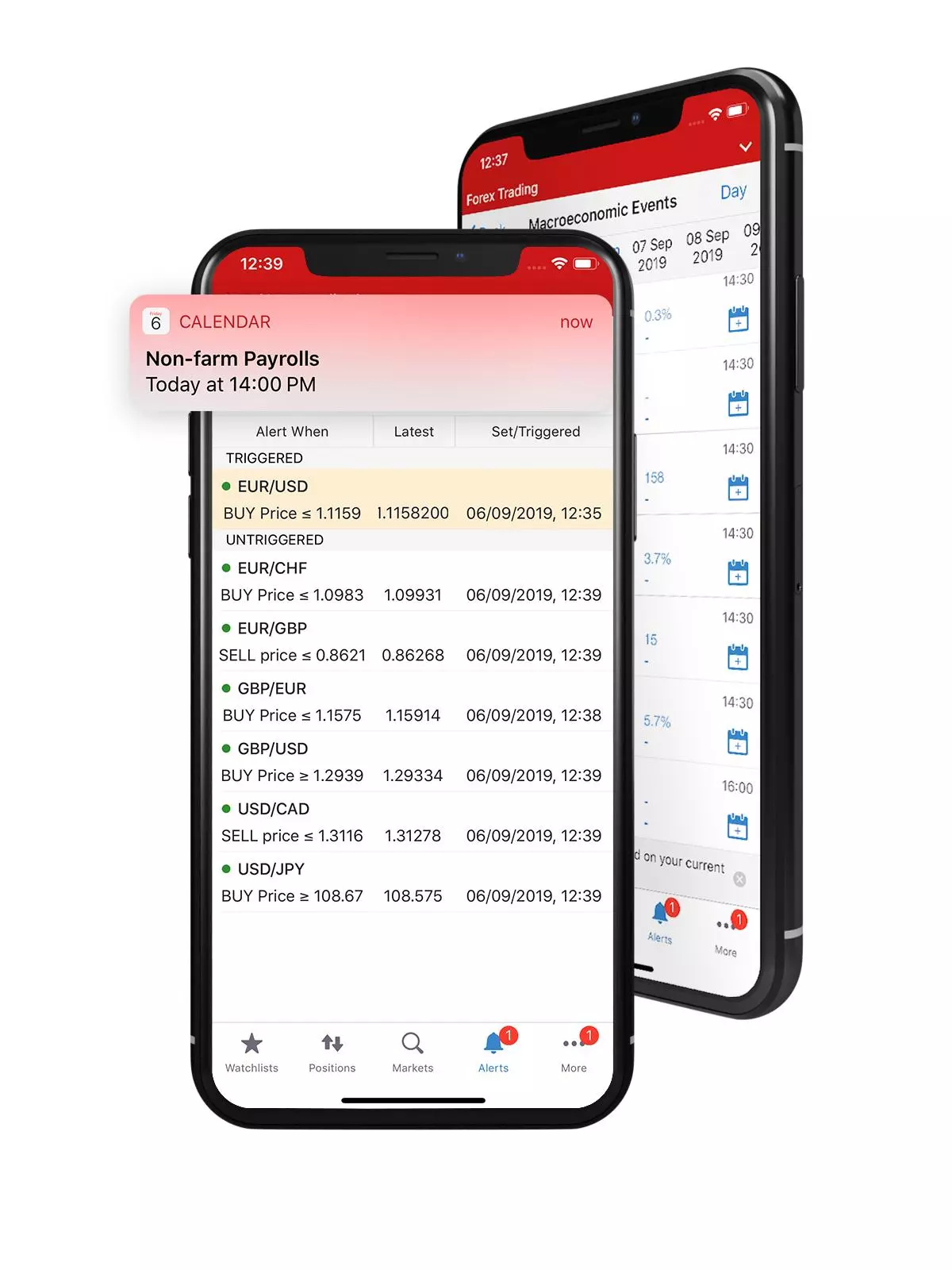 What Can I Get Trading Alerts For?
You can get trading alerts for economic results, price movements – whether a level is hit or a price changes by your chosen amount – and technical conditions.
How Do I Receive Trading Alerts?
You can receive trading alerts by SMS and push notification on your mobile, in the platform or by email.
What's the difference between a trading alert and a trading signal?
Trading alerts can be created to notify you of the most recent economic releases, price level changes and when your technical conditions are met. Trading signals inform you of significant trends or patterns in the markets that could lead to a trading opportunity.
You might be interested in...
Browser-based desktop trading and native apps for all devices.
Trade wherever you are, whenever you want with our range of apps designed to suit you.
We've got the right charts for every trader, in every situation.
1"Award-winning" is based on the ForexBrokers.com 2023 Annual Review. The Forex Brokers Awards is a submissions-based process where companies are invited to enter the judging process. Awards are given by Forex Brokers judges, based on demonstrating innovative ideas implemented in a practical way for solving issues for clients. You can view how they rate brokers by visiting here: https://www.forexbrokers.com/how-we-test