Premium Client Services
Cashback rebates up to 15%

Premium Client Manager

Access to Premium Client Newsletter

Fee reimbursement (on qualifying items)*
Cashback rebates, Premium Client Newsletter, and reimbursed fees
An enhanced service offering for premium clients


24-hour trading support
Get the assistance you deserve from your Premium Client Manager or trading support desk during standard trading hours
Fee reimbursement
Earn reimbursement on third-party platform fees and bank fees for wire transfer when qualifying
How to become a premium client
To qualify as a premium client, you must trade at least $50 million notional value (USD) per calendar month.
Forex: $50 million notional value (USD) or more per calendar month
Volumes are taken on the first of each month. Clients who meet any of the volume-based rebate levels may be entitled to the premium client status. If you feel you meet or you're able to meet the requirements and would like a trial as an IG premium client, please contact our Premium Client Manager. Regular reviews are conducted so we can continue to reward premium clients who consistently trade above these levels.
There are no additional fees or charges for holding the status of premium client. We simply require that you trade regularly and at the volume levels outlined above.
To qualify as a premium client, you must trade $50 million notional value per month. Traders will only receive cashback rebates and fee reimbursement for qualifying months.
Premium client versus standard accounts
What additional benefits do our premium clients get?
| | | |
| --- | --- | --- |
| | Premium | Standard |
| Premium Client Manager access to support your trading needs | | |
| Cashback rebates ranging from 5-15% | | |
| Premium Client Newsletter with high-level forex analysis | | |
| Potential fee reimbursements for wire transfers and third-party platforms | | |
| VPS access for MT4 platform trading | | |
Exclusive promotional offers
A world of privileges awaits you
We recognize and reward our most valuable clients with a variety of benefits. As a premium client, you can take advantage of research, and book one-on-one informative sessions with your Premium Client Manager.
"I really value the top-notch service you provide."
Vlad
Premium client
Above testimonial not necessarily indicative of future performance or success.
Get in touch
Our premium client service is available for qualifying traders only, but you are welcome to contact the desk to discuss your individual circumstances.
Meet your Premium Client Manager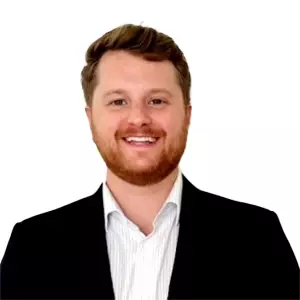 Dalton Langston
Premium Client Manager
Dalton has over three years of relationship management experience in the financial services industry.
Combining his trading knowledge and account management experience, Dalton is enthusiastic about building valuable relationships and discussing strategies with experienced traders to deliver the best outcomes for our clients.
Start trading today
We offer simple account opening, an easy-to-use platform, and first-class customer service. Choose an established world leader in online trading.
*Potential reimbursed fees include wire transfers, TradingView or MT4 costs, and VPS access