Family offices and private investment vehicles
Family offices and private investment vehicles
Grow your business with prime brokerage solutions tailored to your needs.

Family offices and private investment vehicles
Grow your business with prime brokerage solutions tailored to your needs.

Solutions built for performance
Growing your business demands solutions that will deliver. Our tailored offering and cutting-edge technology have been designed to give your firm the edge.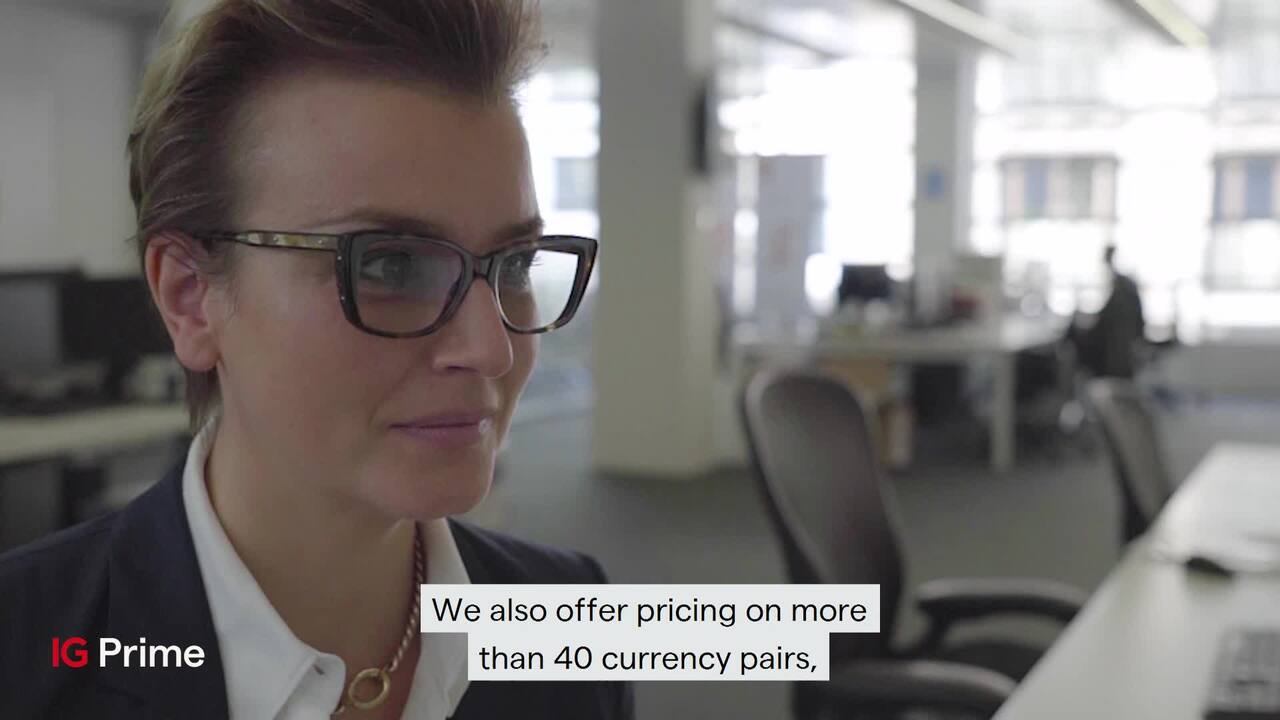 Dedicated service
Our expert team will tailor a solution to meet your needs. We provide one-to-one trading support, with a dedicated account manager for each of our clients.
Multiple asset classes
Trade across a wide range of assets, including over 12,000 cash equities and get 24/5 pricing on major synthetic indices, FX pairs and commodities.


Collateralised leverage
Trade and hold physical equities in our custody service, then use up to 95% of their value as collateral for synthetic trading with IG.
High-quality execution
Access deep liquidity pools and improved pricing through our sophisticated execution technology and multiple external venues.


Powerful platforms
We provide intuitive desktop and mobile trading platforms. Our professional proprietary platform enables direct execution into the order books of all major exchanges. We also support third-party trading access via FIX, MT4, API and Bloomberg EMSX.
Proprietary reporting tools
Our web-based tool offers customisable reporting, real-time access to trading activity and unlimited user accounts. Schedule end-of-day reports to be delivered to your systems via SFTP, or run historical reports with up to 14 months of order history.
A trusted, established market leader
Founded in 1974, we've been servicing institutional clients since 2006. Today we are an established FTSE 250 company, with a strong balance sheet, revenue of £853.4 million1 and a market cap of £3.2 billion.2
Global connections
We operate worldwide, employing over 2000 staff in 20 countries. Our strong relationships with global Tier 1 banks enables us to deliver a range of trading, custody and real-time reporting solutions to our clients – wherever they are.
Secure trading via terminals and APIs
Connect your own front-end solutions, including Bloomberg EMSX, directly to our products, with Secure Sockets Layer (SSL) technology. We offer DMA and OTC solutions via the industry-standard FIX protocol – supporting pricing, trading and account-streaming information.
Effortless integration
We'll ensure integration and seamless connections between our systems and yours in the shortest possible time. Legal and compliance, risk and credit review, KYC and AML, document negotiations and all other onboarding matters are also processed quickly and efficiently.
Contact us
Let us create a solution tailored for your needs. Get in touch with our team by phone or email to discuss your objectives, or request a brochure.
1 Annual report, August 2021.
2 Based on the share price at 28 May 2021.
HIDDEN JAVASCRIPT PLEASE DO NOT REMOVE