Trading psychology explained
Maintaining the right mindset is one of the most important factors in being a successful trader. Find out how you can improve your trading psychology to minimize the effect of emotions and biases during your time on the markets.
What is trading psychology?
Trading psychology refers to a trader's mindset during their time on the markets. It can determine the extent to which they succeed in securing a profit or it can provide an explanation as to why a trader incurred heavy losses.
Innate human characteristics like biases and emotions play a pivotal role in trading psychology. The main focus of learning about trading psychology is to become aware of the various pitfalls which are associated with a negative psychological trait and to develop more positive characteristics. Traders well-versed in trading psychology will generally not act on bias or emotion. They, therefore, stand a better chance of yielding a profit during their time on the markets or, at the very least, of minimizing their losses.
Trading psychology is different for every trader, as it is influenced by each individual's own emotions and pre-determined biases. Some of the emotions which impact trading are:
Happiness
Impatience
Anger
Fear
Pride
How to improve your trading psychology
Improving your trading psychology can most easily be achieved by becoming aware of your own emotions, biases and personality traits. Once you have acknowledged these, you can put a trading plan in place that takes these factors into account with the hope of mitigating any effect that they might have on your decision making.
As an example, if you are a naturally confident person, you may find that overconfidence and pride hamper your decision-making. For example, you might let losses run in the hope that the market will turnaround, rather than incurring a small loss on your trading account. This could lead to greater losses or the eventual collapse of your trading account.
To counter this, you might use stops as a way to minimize your losses and to make the decision about when to close a particular trade before you open the position. By doing this, you have become aware of your own biases and emotions as you have made a conscious decision not to act on them but rather, you have taken steps to combat them.
How does bias affect trading?
Biases affect trading as they are, by definition, a predetermined personal disposition in favor of one thing over another. As a result, they can hinder your decision making during your time on the markets because they might cloud your judgments and lead you to act on gut feeling rather than reasoned fundamental or technical analysis.
This is because trading bias means that you could be more likely to trade an asset that you have had past success on, or to avoid an asset on which you have incurred a historic loss. It is important that traders are aware of their conscious biases as this can help them overcome them and approach the markets with a more rational and calculated mindset.
There are five main types of bias:
Representative bias means that you will stick to or be more inclined to replicate previously successful trades. You might do this without carrying out analysis for every trade of this type because in the past, it has paid off for you. However, even if two trades seem similar, it is important to approach every trade on its own merits rather than on historical success.
Negativity bias makes you more inclined to only look at the negative side of a trade, rather than acknowledging what went right. This could mean that you scrap an entire strategy when, in fact, you might only have needed to tweak it slightly to turn a profit.
Status quo bias means that you will continue to use old strategies or trades rather than exploring new ones – you will stick to the status quo. The danger arises when you fail to assess whether those old methods are still viable in the current market.
Confirmation bias is when you seek out, or give greater weight to, news and analysis that confirms your pre-formulated ideas. It may also be that you don't seek out, or disregard, information which disproves your convictions.
Gambler's fallacy is where you assume that because an asset has been increasing, it will continue to rise. There is no reason to believe that it should, similar to how there is no reason that a coin should land tails side up – rather than heads – after doing so a few times in a row.
7 tips to avoid emotional trading
Identify your personality traits
One of the keys to developing successful trading psychology is identifying your personality traits early on. You will need to be honest with yourself and say if you have impulsive tendencies or if you are prone to acting out of anger or frustration.
If this is the case, it is important to keep these traits in check while you are actively trading because they can lead you to make rash and ill-advised decisions that have little analytical backing. However, it is also important to play to your personal strengths. For instance, if you are naturally calm and calculated, you can take advantage of these personality traits during your time on the markets.
Equally as important as identifying and being aware of your personality traits and emotions is recognizing your biases, as listed above. Biases are an innate aspect of human nature, but you should be aware of what your individual biases are before opening or closing any trades.
Develop and follow a trading plan
Having a trading plan is paramount to ensuring that you achieve your goals. A trading plan acts as the blueprint to your trading, and it should highlight your time commitments, your available trading funds, your risk-reward ratio and a trading strategy that you feel comfortable with.
For instance, a trading plan could say that you were going to commit one hour every morning and evening to trading, and that you will never commit more than 2% of the total value of your portfolio to any one trade. This can help minimize losses and limit the effect of emotions on your trading as the rules for opening or closing a position are already highlighted for you.
Trading plans should also take into account individual factors that could affect your trading discipline such as your emotions, biases and personality traits. If you make clear what your biases are before you start trading, you might be less inclined to act on them.
Have patience
Patience is integral to discipline and it is crucial that you have patience with your positions. Acting on emotions like fear can lead you to miss out on a profit by closing a position too early. Trust your analysis and remain patient and disciplined. Equally, when looking to enter a trade, it is important to be patient and wait for the opportune moment rather than just jumping into a trade right then and there.
For instance, if you were wanting to speculate on some GBP currency pairs like EUR/GBP or GBP/USD, you may want to wait until just before a Bank of England (BoE) announcement as there tends to be increased volatility at this time.
Be adaptive
While it is important to have a trading plan, remember that no two days on the markets are the same, and winning streaks don't exist in trading. With this in mind, you should become comfortable in assessing how the markets are different from day to day and adapt accordingly.
If there is more volatility on one day compared to the day before and the markets are moving particularly unpredictably, you may decide to put your trading activity on hold until you're sure you understand what is happening. Being adaptive can help to limit your emotions and rule out representative and status quo biases, enabling you to assess each situation on its own merits – ensuring that you are pragmatic during your time on the markets.
Take a break after a loss
Sometimes after a loss, the best thing you can do is walk away from your trading account for a short while to gather your thoughts and compose yourself – rather than rushing into another trade in an attempt to regain some of your losses.
The best traders are those that take their losses and use them as learning opportunities. They will typically take a few minutes to themselves before going back to their platform, using this time to assess what went wrong for that particular trade in the hope that they might avoid making the same mistake in the future.
In doing so, they keep emotions like pride or fear in check by letting themselves cool off before approaching the next trade with a clear head and sound judgment.
Accept your winnings
Just as important as taking a break after a loss is to quit while you are ahead and take your winnings. A succession of wins or one particularly big win can make you feel invincible and you could subsequently rush into another position to try and do it all over again.
You might even open a succession of new positions in the belief that none of them will fail because today is 'your day' on the markets. This could cause you to take unnecessary risks or diversify your portfolio too quickly without doing analysis into each of the respective markets.
Happiness can be just as dangerous as anger during your time on the markets and, as such, it is important to recognize when it might be impairing your decision making or could be having a negative impact on your trading psychology.
Keep a trading log
A trading log will enable you to record all of your losses and wins, as well as the emotions that you were experiencing during that particular trade. As a result, it is the culmination of all the previous points in this article, and can be used to assess whether what you did at any one point in time was a good decision or not.
For instance, a trading log can be used to record a time when you chose to cut your losses and the eventual price that the asset hit. By doing this, you can see if you made the right decision or not. Equally, it can be used to record when you accepted your winnings and if your emotions played a role in whether you chose to close that position too early or a little late.
Trading psychology summed up
Trading psychology is all about your mindset during your time on the markets and it can inform an explanation of your profits or losses.
It is important for you to be aware of your own weaknesses and biases before entering a position but, equally, it is important that you understand your own strengths.
Learn from your wins as much as your losses, but remember that winning streaks don't exist in trading and that each position should be assessed on its own merits.
Knowing when to take a profit or cut a loss can be the difference between a good day and a bad day on the markets.
Keep a trading log as a record for you to see what worked, what didn't work, and whether your decision at the time was correct in hindsight. Use this information to improve your decision making in the future.
Build your trading skills with free online courses from IG Academy
This information has been prepared by IG, a trading name of IG US LLC. This material does not contain a record of our trading prices, or an offer of, or solicitation for, a transaction in any financial instrument. You should not treat any opinion expressed in this material as a specific inducement to make any investment or follow any strategy, but only as an expression of opinion. This material does not consider your investment objectives, financial situation or needs and is not intended as recommendations appropriate for you. No representation or warranty is given as to the accuracy or completeness of the above information. IG accepts no responsibility for any use that may be made of these comments and for any consequences that result. See our Summary Conflicts Policy, available on our website.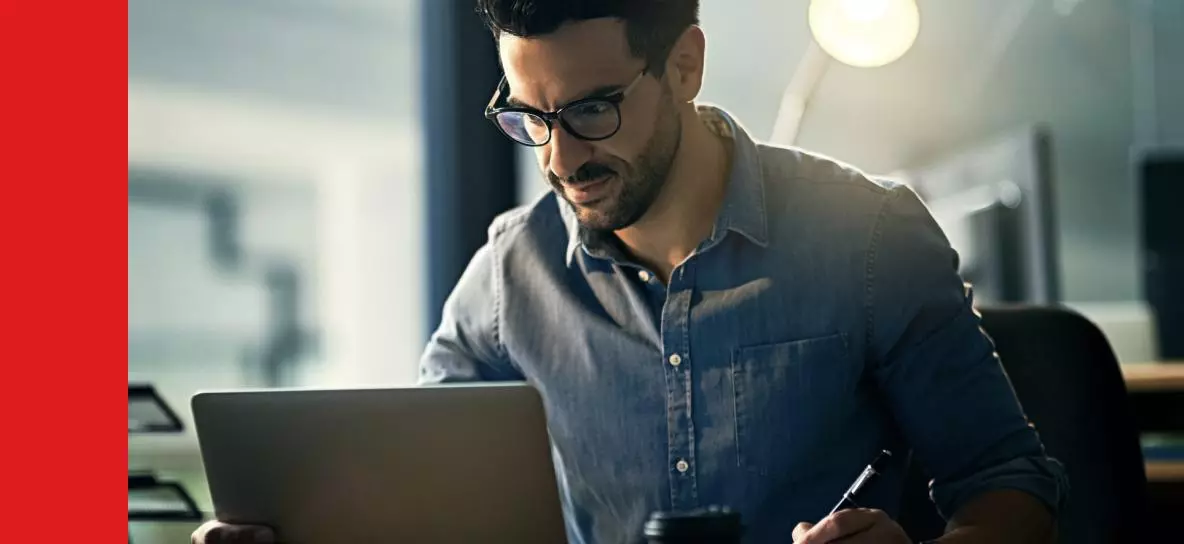 Develop your trading skills
Discover how to trade – or develop your knowledge – with free online courses, webinars and seminars.