Facebook to develop its own cryptocurrency, amid facing law suits over data privacy
Bloomberg sources find Facebook has plans to develop a cryptocurrency to send money through chat application, Whatsapp.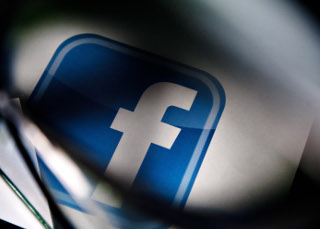 Source: Bloomberg
The crypto news surfaces as a Washington DC attorney filed several law suits against the social-network over data sharing, on Thursday.
Washington D.C US attorney general, Karl Racine has filed complaints against the company, alleging they handled users' data poorly by allowing Cambridge Analytica to use private information.
Mr Racine also filed other charges against Facebook around third-party app privacy sharing, and poor privacy setting functions. The company could face upto $1.7 billion in fines.
Over 35 US state attorney generals are also conducting investigations into the privacy breech, writing to the company for more information. Washington DC was ahead of the rest as the first government agency to take the social network to court over data breaches.
The social-media giant has long faced criticism over its data and privacy laws, and many have called for a special investigation into the social-networking industry, after questionable moves were made by facebook around data sharing.
Facebook develops its own cryptocurrency
Meanwhile, Bloomberg sources say Facebook plans to develop its own cryptocurrency used to send money through chat application, Whatsapp.
Facebook Inc. is said to be working on a 'stablecoin' linked to the US dollar, according to Bloomberg sources. A stablecoin is a digital currency designed to minimize the effects of price volatility.
The move after the social-networking giant hired former PayPal president David Marcus to run its Messenger app in 2014, with many speculating a move to financial services was in the cards.
Analysts have also speculated a move into cryptocurrency, after Mr Marcus was appointed head of the company's blockchain initiatives.
A Facebook company spokesperson said, "Like many other companies, Facebook is exploring ways to leverage the power of blockchain technology,"
Bloomberg sources say the first focus will be on the remittance market in India, but plans on releasing the coin are not happening anytime soon.
Facebook Inc (All Sessions)share price is sitting at a steady 133.4000 on Friday at time of writing, up 0.57% from last close.
Live prices on most popular markets
Prices above are subject to our website terms and agreements. Prices are indicative only. All shares prices are delayed by at least 20 mins.